Since Santa brought T baby a PINK chair for Christmas, I couldn't possibly stick that pink chair in a yellow and baby blue room!

*click green links and pictures to enlarge*
Terri wasn't the LEAST bit interested in the photo shoot today. She was definitely ready for her nap!!! Ever since I got the room finished she will walk up to her crib and say "doe nigh nigh"
(go night night)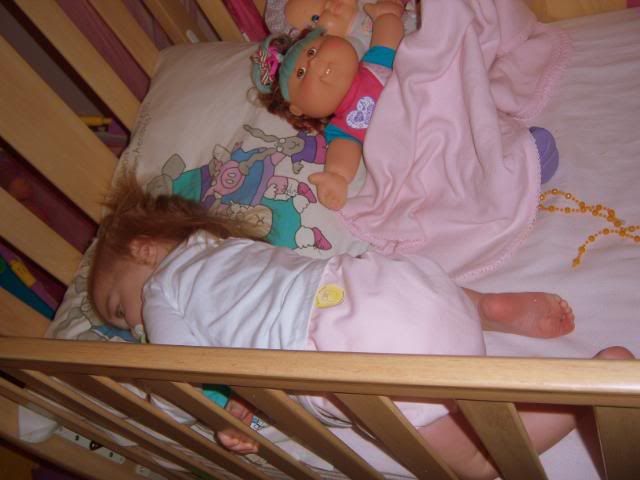 Can you tell me why my little girl has SUCH a HUGE shoe (accessory) infatuation?? I had some of her little babies and some of her baby bottles laid out for her....THAT didn't last long. Terri had her big brother (my little line man)
set up all her shoes nice and neat.
Her playhouse
with its new pink pillow and angel monkey!!
Oh and I can't forget to throw in a picture of . . . .
Terris NEW Chair lookin ohh sooo good!
;-)
Well so much for Terri not wanting to get her picture taken....
Did I forget to mention that over the holidays Terri turned into a little escape artist? I guess its time to turn that crib into a daybed! AND GET A PINK bedskirt then I'm DONE with that room!