I had to post this picture from last night . . .How funny is this?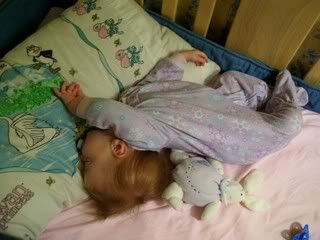 Not quite as funny as Hailey Kelleys little girl sleeping but I thought it was cute.

Here is the picture of Hailey. . . . How flippin cute is THAT??? I KNOW!

Ohh and I will be posting my review for the lil Sugar plum TOMORROW!!