You people don't know what BLACK EYED PEAS are? No WAY!!! That is tooo funny!

uncooked~~>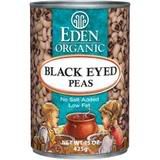 cooked~~>


LOL!!!LOL!!!!LOL!!!!!!

Okay so yesterday (and the day before) I have lived with out a house phone!! YIKES! me no talking.....ahhhhhh ::pulling out hair:: So I haven't spoken to Andrea :'-( wahhh! I have been in desperate need of a friend! What will I do! HOPEFULLY tomorrow the phone will be up and running. HOPEFULLY!!!

So my friend Heather was chatting with me on AIM the night before last and asked if I would go dress hopping with her. I have know Heather for a loong time....Looooonnnnng time and she is a nut!! But Heather has two best friends that have BAD not the same taste as she does...so she enlisted my help! "Help is on the way!!!" We went to Davids Bridal and well....they had the worst customer service! There was ONE girl trying to help 5 or 6 bride to bes!! The Manager and Assistant Manager SUCKED!! They didn't even acknowledge that they were busy!

So here are the dresses that ended up being her favorite....I will hint you in on the one that is her fav...the one with a "bridesmaid" beside her..... ;-D she put it on three times and really didn't want to take it off.

*

Mason checking out his FAVORITE dress...

*
*

Mason running in to the picture

(her second favorite dress...)*
*

This would be her bridesmaids other option of a dress

(with a gold skirt of course...or brown)
*
Too bad I can't be a bridesmaid...do you see that HOT body beside her? I know thats right! Ohh the reason I CAN'T be in her wedding...or even GO to her wedding?. . . . .I dated her brother for five years and well I don't have any hard feelings towards him...I wouldn't want to make him or his new uncomfortable...plus Clint wouldn't go....wait MASON could be my date! Halllllllllooooow! L O L ! ! ! Heather work on that for me k? Tell mom I said HEY!!!! :-D
By the time we got back from dress shopping at 4 o'clock.....my brother Christal and the kids POPPED in! My brother lives in VA....or did until Christal got transfered to the Marine base in Jacksonville NC..so YAY they are closer, but DERN could they call and give a little forewarning that they were gonna SHOW UP!!! They are..."in between houses right now" so they get to visit her family in Chicago and his family in NC! Wreagan spent the night last night here and they stayed at my dads house. I couldn't get them to sleep till
12:00
1:00 a.m. then Terri kept waking up...then Mason woke up having a night terror, then Wreagan came out to the L.R. (where I was laying down w/ Mason) and wanted us to come back in there...then Terri woke up again (15 minutes after I went back to sleep) then . . . .I have no clue...I know I just didn't get to SLEEP till 4:30 a.m.!!!! Then @ 9:30 Clint comes into the living room and tosses Terri on me "informing" me that "she is wet"!!
OBVIOUSLY HE JUST GOT THEM NEW HANDS THIS MORNING AND HASN'T FIGURED OUT YET HOW TO USE THEM!!!!!!!!!!!!!!!!!!
So I was up and running and haven't stopped since! I'm tired but its only 3:00!! (OMG no way only 3!?!?!? ) I have the "sitter on"(t.v.). . .so now I can go clean up Edgars birthday party mess and the MOUNDS of Playdoh on my kitchen floor...YAY!!! Ohh did I not mention that my nieces (stuffed) rabbit turned 5 yesterday? ...let me add the pictures from his "party!"...here ya go!!~~~>

PEOPLE I'm in serious need of PRAYER!!!

Don't you love how I never add the bad stuff from my days? :-D