On another POINTLESS Note . . . . . . .
So Someone...do I have to say who?? Did this and said I should do one! Monkey see monkey doooo! So . . . .

THIS IS ME IN MASONS ROOM TOMORROW!!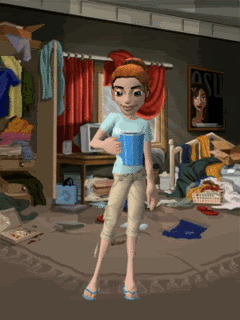 HA HA HA HA NoTICE THE EXTRA LARGE COFFEE????
When you do it on photobucket (if you have one and IF your gonna do a personal avatar) they save in your album 7 different sizes. If you have photobucket you know this makes it very convenient!!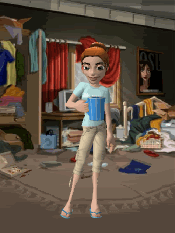 [Can you tell I've got two kids napping?]

Notice the different sizes?? Notice how pointless this was?
EWWW Louie is sitting under the desk and he just ripped one!

EWWW ABORT ABORT!!