I waited an extra day to post....a day to soak in the madness. Our kids went CRAZY when they woke up to find mommy and daddy home. I had two leeches stuck to me most of the day.

I'm so thankful for the (short) vacation that Clint and myself got to spend together. Even though we went to bed early each night and acted like 50 year olds instead of 25 year olds. Its amazing what waking up to the sunrise, walking on the beach, and going out to eat will do for a man and woman. Kinda like a marriage revival. Its so nice to have some alone time.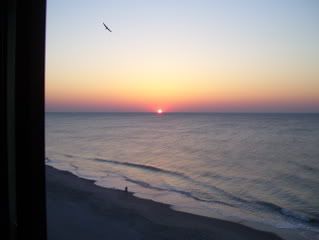 My husband WOKE ME UP on Friday morning at 6:30. YIKES!! This is the man that will sleep untill 1pm if he has the day off. SO do you want to laugh? Want to see
me
FIRST THING IN THE MORNING FRESHLY OPENING MY EYES? (*WARNING*) you might be terrified! lol
We went to Garden City, right below Myrtle Beach, South Carolina. The weather was soooooo nice. HOT! Thursday, Friday and Saturday.
Here are a few picture of me and the hubby. Nothing fancy. Enjoy.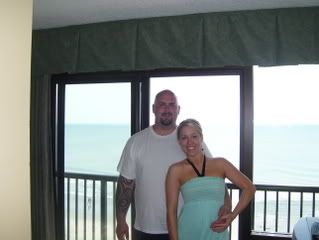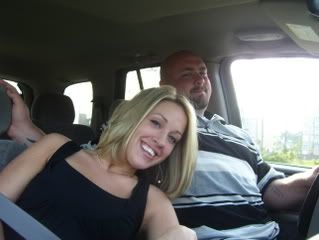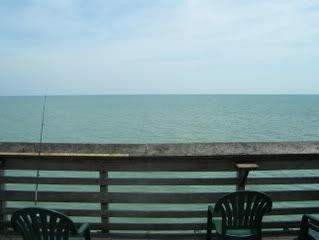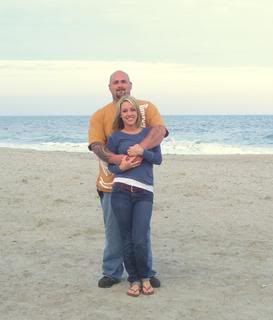 Clint a.k.a. the Shark Whisperer





Tell me why this was so funny. We kept seeing it. (It took about the 3rd or 4th time seeing it to take the plunge and get Clint to "try it on.")